Hello, we're the BIG FIVE
We are a actively operating and innovative business building company that builds the next generation of consumer brands by constantly changing the perspective. 
Entrepreneurship is our DNA, solving challenges is what drives us everyday
We are a diverse international team that only works collaborative with ambitious partners to solve exciting business challenges though our different group divisions. We believe that we can have an impact by changing the perspective in everything we do. By challenging the status quo of how we build businesses and establishing a different working consume system innovated by decentralization and modern-day technology. 
Everybody's opinion is of equivalent significance at the BIG FIVE and everybody has the chance to develop.
At the BIG FIVE we work in collaborative teams and we respect our fellow colleagues and partners at all times.  
We work with our partners in full transparency because we believe that it's the key role for successful collaboration.
We know the role of speed to get ideas on the market. It's the main differentiator for smart companies and brings competitive advantage. 
Co-Creation is the key to success. Therefore we put the right experts in a room and great things will happen. 
We always look on problems from different perspectives to understand it at all and to create the needed solution. 
Our Chairman and CEO is a serial entrepreneur with over 15 years of experience in the business building space. He is the visionary brain behind the BIG FIVE Group and love the operative process building something impactful.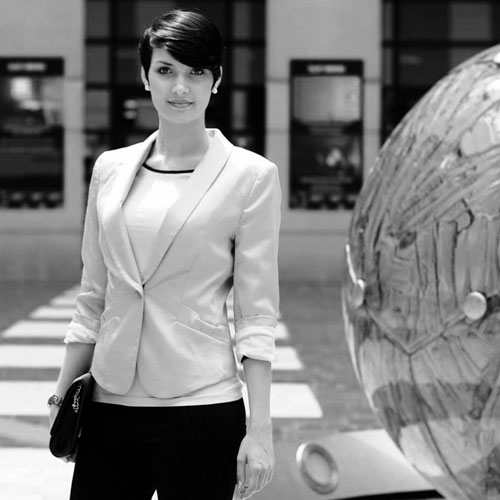 Our Co-Founder and Chief Operation Officer is the strategic genius when it comes to create emotional connections between brands and people. She coordinates all our group wide operations and manages all our employment taks.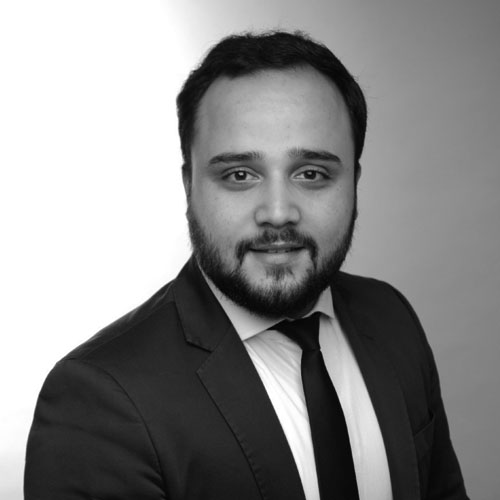 Our Chief Financial Officer is a master in numbers and investments. He also is resonsible for the BIG FIVE Investments division and manages our global investment portfolio. 
The BIG FIVE Group is guided by four principles: Customer satisfaction rather than competitor trump, passion for efficiency, commitment to high quality, and long-term thinking.
If it doesn't count why to do it? We always remember on our fundamental principles and implement them in everything we do. That's how we will have a real impact and how we will make it count on how we work. 
People deserve to be heard and to have a voice. We want to give everyone a chance. We don't confirm to a standard, we love the uniqueness of people and we love to work with them. We believe that the future is all about building deep connections. 
There is enough of everything for everyone. We believe that we can have an impact on tomorrow by promoting our vision of a new economic system that exist to create a tomorrow that is worth to live in. 
Nothing is perfect. There is always a chance to do ti better. We are open minded and and we will not be satisfied with the status qou. We believe in giving the world additional choices to the current that can be the new standard of tomorrow. 
✳︎ The Story we are writing
We are driven by the vision to have a future impact by moving one step ahead and changing the perspective on the current status quo.
We at the BIG FIVE Group just startet to move on into the direction of our big vision. We want to write a story that we think will change the course of the history. What sounds complex at fist is a story about people and a really simple idea.
An idea that was born while a pandemic stoped the whole world and changed the fundamentals of what we where calling "normal", not only on a health perspective, even more about the global economy. We've seen a lot of positive impacts from the corona-pandemic and that opens our eyes to have a different look on the current situation. 
We believe that the biggest industry on planet earth needs to change the system to create a better tomorrow. 
Do not get it wrong, we are also a part of the global consume and we also love to see new product innovations. We do not want to stop that system, we want to grow it, but with a different purpose.
We believe that everyone inside our modern consume system could share 5% to support a different purpose. Like building a stronger mental health of our population, stopping the climate change and building infrastructures that influence the life of billions on long-term. 
We think that based on this vision it is even more fun to create new product innovation because then we're not just creating a product like any other. We put a passion in this product and know that if it will be successful we will have an impact with every single sale the product generates.
And in the next ten years we will work as hard as we can each and every day to make this vision reality.